Online Worship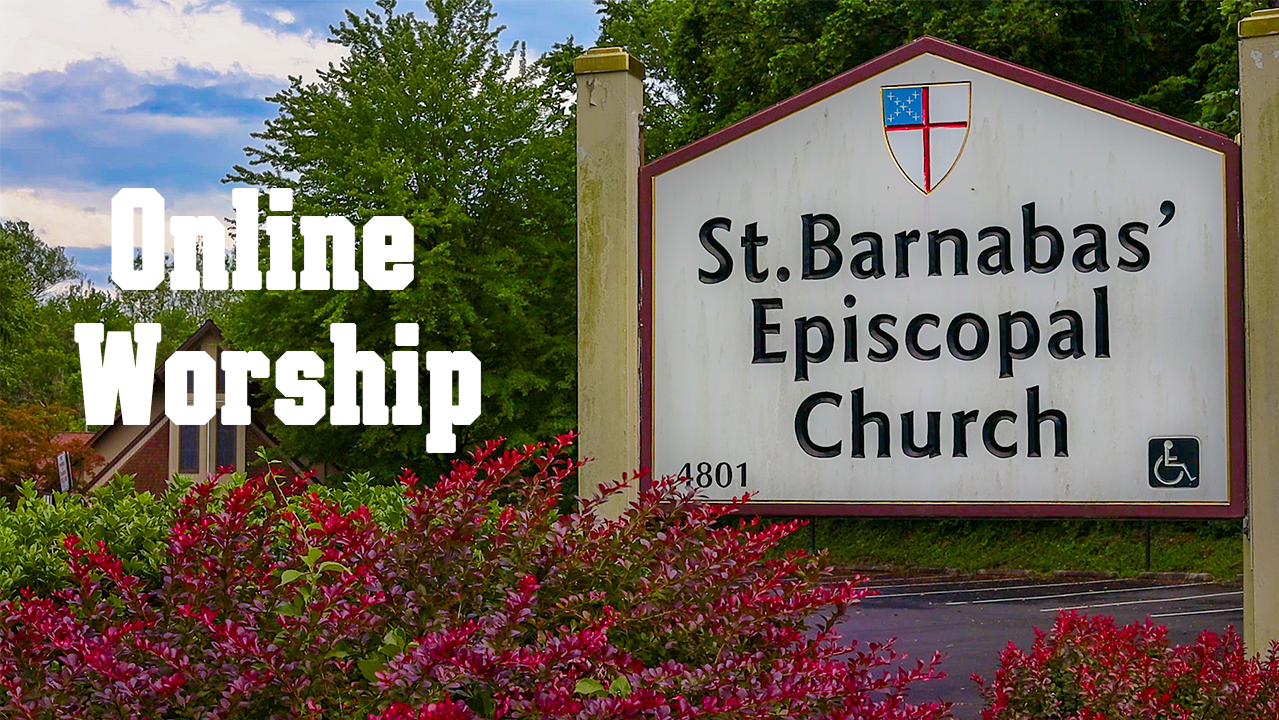 The Seventeenth Sunday after Pentecost
September 19, 2021
Outdoor Holy Eucharist at 10:15 a.m.

In case of inclemenet weather, you are invited to mask up and join worship indoors, or worship from home.
We invite those worshipping from home to tune into our Facebook page (see below), or look for the Zoom link in the Thusday announcements. The service leaflet is available on the website home page.
Worship Services
Sunday morning outdoor worship in person at 9:00 a.m. weekly.

Children's Chapel
Children sit with their family group for the opening of the service. There will be a procession to Children's Chapel, which is conducated on the Peace Patio. Children will be escorted back at the Peace. A parent is asked to attend with any child under the age of 3. All children over the age os 2, youth, and adults are required to wear a mask for the duration of Children's Chapel.


Online Resources