Online Worship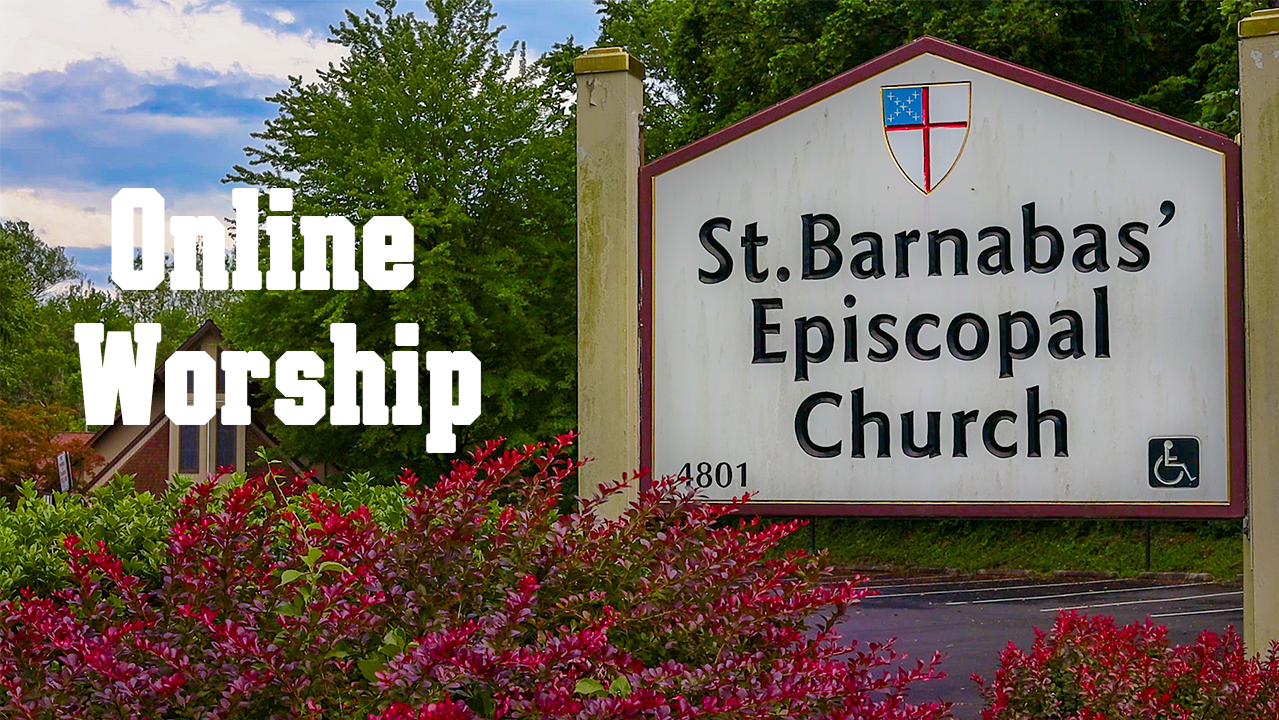 The Second Sunday after the Epiphany


January 16, 2022

ONLINE WORSHIP at 10:15 AM


Tune in at 10:15 AM via YouTube at
https://youtu.be/bmfe6QJgyDc


(There will be no 8 AM service through January; worship will be online only, at 10:15 a.m.)
The bulletin for Sunday services in January can be found here.
The lectionary and music selections for this Sunday's service are posted here.
Worship Services
We invite you to Sunday morning online worship at 10:15 a.m. weekly. We look forward to resuming in-person worship when it is safe to do so.
In-Person Visits
For those who may have reason to visit the church in person during the week, please note that everyone above the age of 2 is required to wear a mask at all times indoors. Please make arrangements in advance for any visit to the church, via phone 703-941-2922 or email stbarnabaschurch@outlook.com.
Children's Chapel - suspended at this time
Children sit with their family group for the opening of the service. There will be a procession to Children's Chapel, which is conducated on the Peace Patio. Children will be escorted back at the Peace. A parent is asked to attend with any child under the age of 3. All children over the age of 2, youth, and adults are required to wear a mask for the duration of Children's Chapel.
Online Resources