Online Worship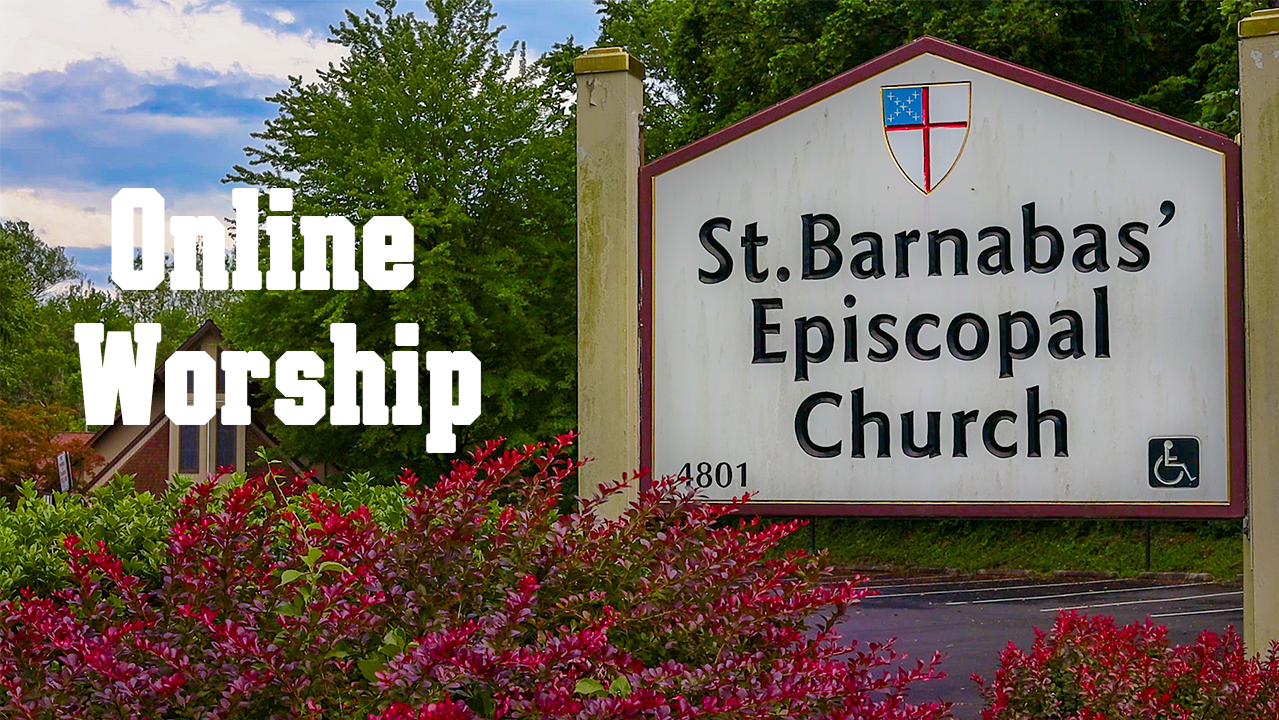 The Sixteenth Sunday after Pentecost
September 20, 2020 - Online Worship
8:00 and 10:15 a.m.

Worship Services
Sundays at 8:00 a.m. and 10:15 a.m.
The services will be available for viewing on our YouTube channel and our Facebook page. Please see the links below..
Monthly Story Time
There will be a monthly Story Time for the children at the beginning of the Sunday Morning worship services.
Spiritual Coffee Hour and Bible Study
Sundays 9:00 a.m. - 10:00 a.m.
Source for Bible Study scripture: https://www.lectionarypage.net/
Fellowship, Formation, and Conversation
Sundays 11:00 a.m. - Noon
Sponsored by the Adult Christian Education Committee
Our next in-person outdoor service will be Sunday, October 4, 2020 and will include the Blessing of the Animals. Please confirm service times here on the website or by contacting the Parish Office..
Online Resources