Online Worship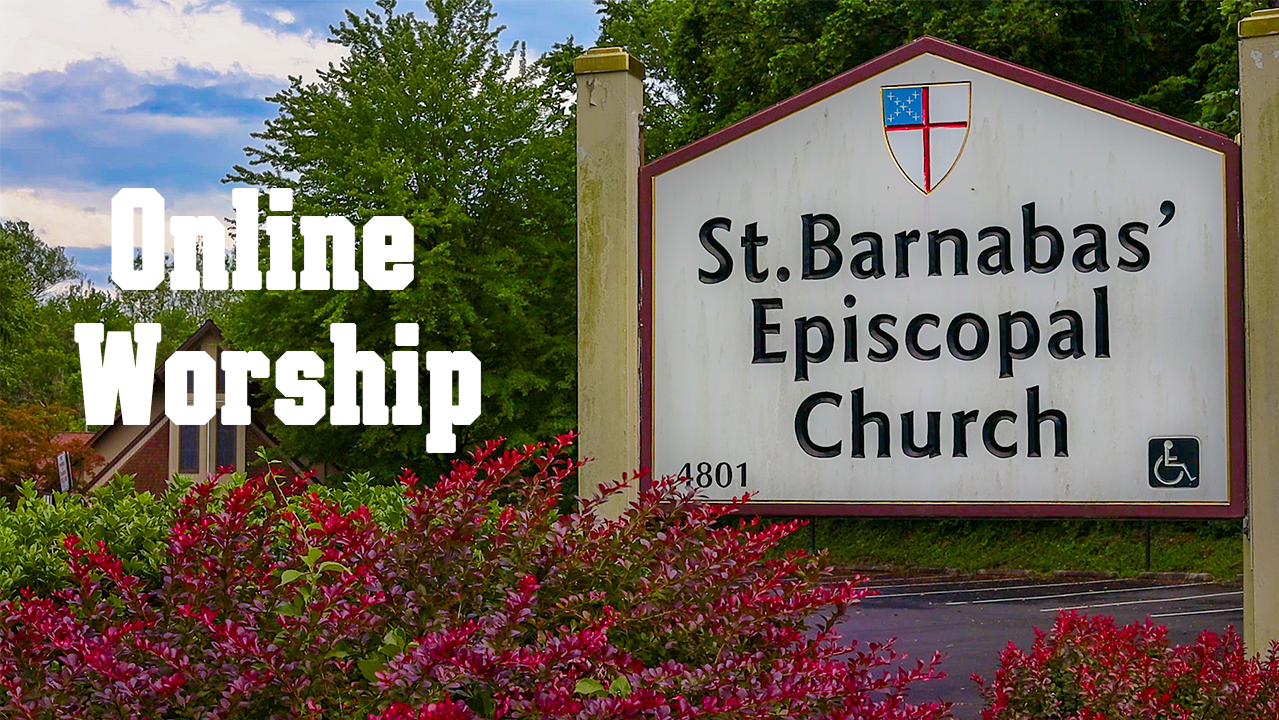 St. Barnabas' Sunday
June 11, 2023
8:00 AM Holy Eucharist
10:15 AM Holy Eucharist with Choir*
*The 10:15 a.m. serivce will be livestreamed here.
Worship Services
We invite you to Sunday morning worship at 8:00 and 10:15 a.m. weekly. The 10:15 a.m. service also is livestreamed for those worshipping from home.
In-Person Visits
Please make arrangements in advance for any visit to the church, via phone 703-941-2922 or email stbarnabaschurch@outlook.com.
Children's Chapel
Children sit with their family group for the opening of the service. There will be a procession to Children's Chapel, which is conducted on the Peace Patio. Children will be escorted back at the Peace. A parent is asked to attend Children's Chapel with any child under the age of 3.
Online Resources