Online Worship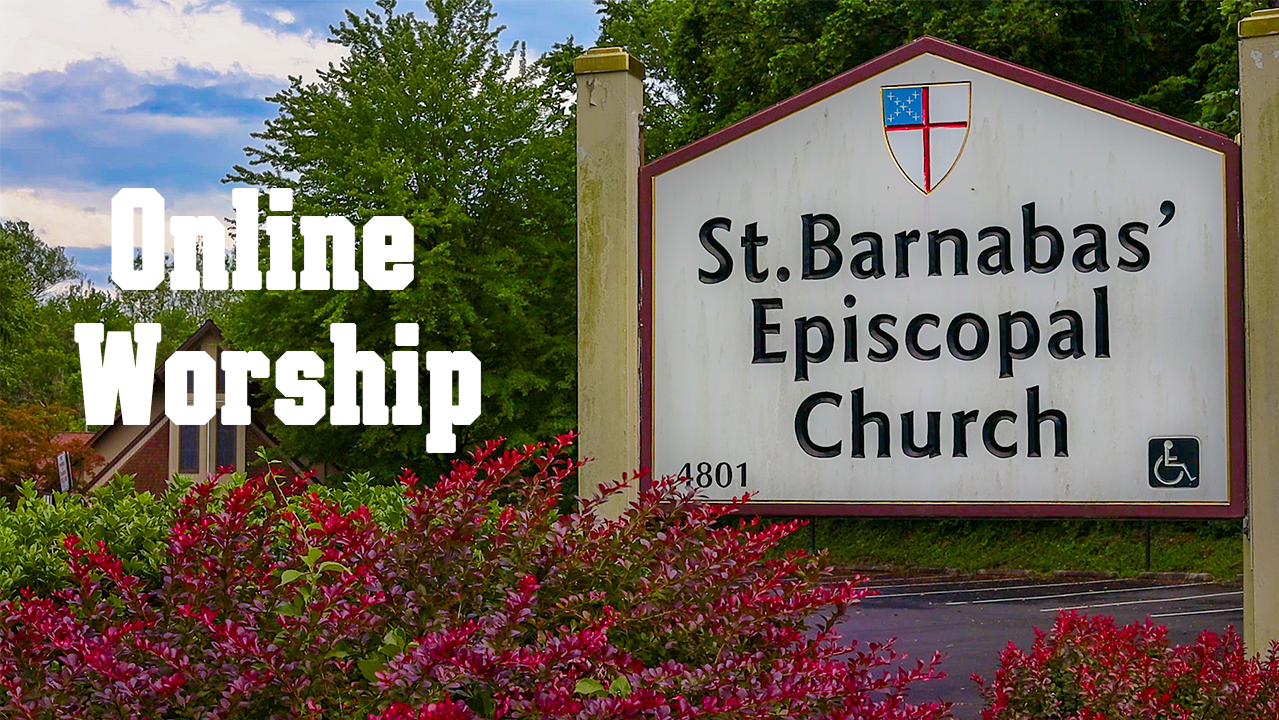 The Second Sunday of Advent
December 10, 2023
Holy Eucharist with Choir 10:15 a.m.

The 10:15 a.m. service will be livestreamed here.
Worship Services
We invite you to in-person worship Sundays at 8:00 and 10:15 a.m. The 10:15 a.m. service also is livestreamed for those worshipping from home.
We also invite you for mid-week worship on Wednesdays at 10:00 a.m. in the Parish Library. Holy Eucharist with Healing is celebrated once each month. Other services are Morning Prayer. Please consult your Sunday bulletin or contact the Parish Office to confirm service details.
In-Person Visits
Please make arrangements in advance for any visit to the church, via phone 703-941-2922 or email stbarnabaschurch@outlook.com.
Children's Chapel
Children sit with their family group for the opening of the service. There will be a procession to Children's Chapel. Children will be escorted back to the church at the Peace. A parent is asked to attend Children's Chapel with any child under the age of 3. Children's Worship Bulletins are available at the back of the church each Sunday.
Online Resources